Water Jet Cutting Job Work. We are a familiar entity, involved in offering admirable excellence CNC Water Jet Cutting Job Work and services. Constant efforts of our expert team allow us to provide available CNC waterjet cutting services in an effectual and well-timed way. Supplying CNC water jet services does not raise the warmth of the metal and thus toughening or burning of the CNC metal is very much condensed. For evading some suffering while execution of this services, we use highly advanced technology.
Reason For Choosing CNC Waterjet Cutting Services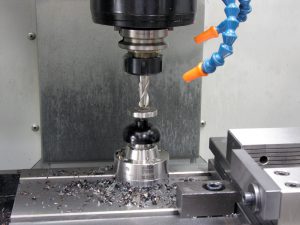 No hotness created (cold cutting process)
No compounds, sparkling cutting, green industrialized
Eco Friendly
No pollution, dust or muck
Accurate and precise cutting, acceptance to ±0.005 inch
No temperature, deforming, or stain
No carbon builds up (Green Technology)
CNC waterjet cutting services accomplish with 2-axis cutting up to 5 inches thick with acceptance of up to 0.003 inches. Also, CNC routing offered in our entity. We worked the following kind of materials that include acrylic, aluminum, brass, carbon steel, ceramic, and wood. The application contains symbols and industrialized quantities from a platter. Industries functioned that consist of metallic architectural production, OEM, and airplane tooling activities.